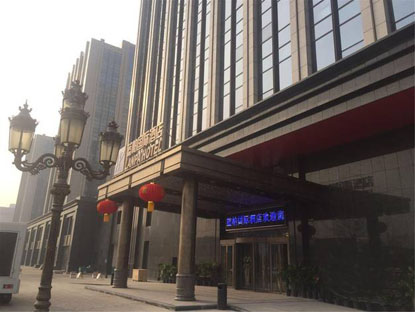 Opened in 2017, the Lan Pa Hotel offers travelers a pleasant stay in Beijing, whether for business or leisure purposes. For those who require internet access, the property features Free in-room Wi-Fi.
The hotel is located approximately 51km from Capital International Airport and 75km from Beijing Railway Station.
After a long day of sightseeing, guests can retire to the comfort of the hotel. Airport pickup can be arranged by the hotel upon request. Guests of this Beijing hotel can make use of the free parking facilities.
Germaphobes can rest easy - the level of cleanliness is highly rated at this hotel. This hotel is a popular accommodation for guests traveling for business.